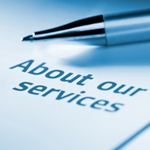 Annual Heating & Cooling Service Agreement - "Peace of Mind"
A Service Agreement provides you with routine maintenance of your equipment which yields the lowest overall operationg cost while giving the customer the highest probability of year-round comfort.
Your investment in our service agreement will:
Reduce Your Utility Bills - By cleaning and calibrating your equipment on a regular basis, the use of energy will be maximized, therefore keeping your utility bills to a minimum.
Prolong Equipment Life - Routine maintenance keeps your equipment in top operating condition. This prolongs its life, therefore lowering your annual cost of equipment.
Maximize Safety - Routine maintenance assures the safe operation of your equipment by correcting potential problems before they occur.
What Are The Specific Benefits?
Annual Clean & Check of Equipment - Having your system checked regularly enables us to keep your unit running as efficiently as possible, which saves you money on your utility bill month after month. These regular check-ups also enables us to catch problems such as loose or burnt wires, and freon leaks, before they lead to a larger problem such as motor failure.
Priority Emergency Service - When you have an emergency, you can rest assured E. Dake Plumbing & Heating...WILL BE THERE! Our commitment to program customers means we will have a technician to your door within 24 hours of calling our office.
15% Discount On All Parts & Labor - Our discounted rates save you money with every service call. Our repair trucks are fully stocked so we are able to repair 99% of calls on the first visit.
Begin Saving Today
Please contact us to discuss our service agreements in more detail. We offer multi-unit discounts and will recommend a program that best fits your needs.