Back Up Sump Pumps
SJ10 SumpJet® Water Powered Back-Up Pump
1 1/2" Discharge
3/4" NPT Water Inlet Connection Accepts 20PSI up to 100PSI inlet supply pressure*
The SumpJet® (Model SJ10) is a water powered back-up sump pump that will protect your basement in the case of a power outage. This unique product is powered by your municipal water supply** and requires no electricity to operate! With a compact high efficiency design, The SumpJet® removes 2 gallons of sump water per 1 gallon used. The SumpJet® is fully automatic, arrives completely assembled, and comes backed with Liberty's standard 2 year warranty.
*The SJ10 pumping performance varies with inlet water source pressure and pumping head. See complete specifications and performance chart for expected flow rates.
**The SJ10 requires an uninterrupted water source to operate. If you have a well pump, the SJ10 will not operate during power outages.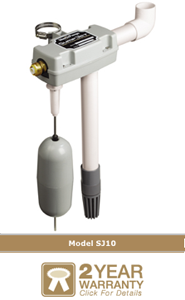 ---
Submersible Sump Pumps
250-Series 1/3 hp Cast Iron Submersible Sump/Effluent Pump
1/3 hp.
1 1/2" Discharge
1/2" Solids Handling
Rugged and dependable heavy-duty cast iron pump with powder coat finish.
Liberty's "workhorse" sump pump features a unique one-piece cast iron body, quick-disconnect power cord and three different switch options - including our Vertical Magnetic Float design (VMF) for smaller pits (model 257).
With a durable, epoxy powder coat finish and vortex style impeller, Liberty's 250-series pump is the perfect choice for low-head effluent pumping or basement de-watering.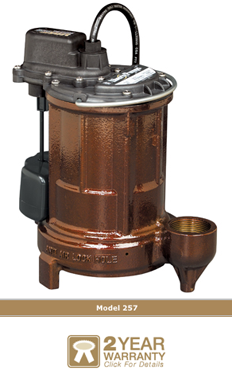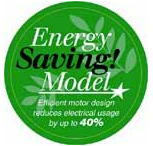 ---
Drain Pumps
Model 404 1/3 hp Compact/Low Profile Drain Pump
1/3 hp.
1 1/2" Discharge
3/8" Solids Handling
The short profile of Liberty's 404 is specially designed for compact areas and gives you the freedom to install fixtures where gravity drain lines are not available. Our QuickTree® Technology provides a separate access cover for easy switch inspection. For gray wastewater applications, the 404 is perfect for laundry tray sinks, bar sinks, washing machines and other basement remodeling projects. The system arrives fully assembled and ready to install.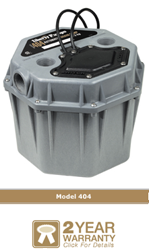 ---
Sewage Pumps
LE40-Series 4/10 hp Submersible Sewage Pumps
4/10 hp.
2" Discharge
2" Solids Handling
Heavy-duty built and reliable, Liberty's LE40-series is the perfect choice for residential sewage applications. Featuring all cast iron construction with an epoxy powder coat finish, stainless steel fasteners, quick-disconnect power cord and a vortex style impeller for superior solids handling, the LE40-series combines solid performance with exceptional value.